Today's recipe has been a favorite of mine for MANY years. I can't even tell you how far back it goes as a traditional dish in our family. It is extremely simple to make. You need very few ingredients and a Julienne Slicer or a julienne peeler — both are worth your investment.
Here is my old faithful — I use it at least once a week:
Carrot Salad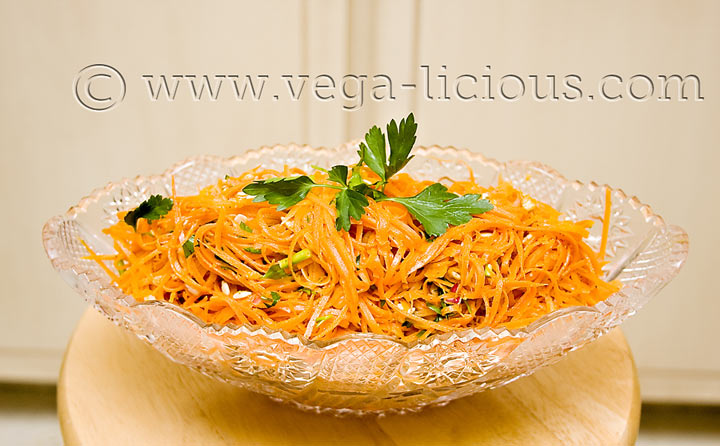 Ingredients
3 large carrots, julienned lengthwise
½ green bell pepper, cubed into small pieces
½ red bell pepper, cubed into small pieces
Handful of chopped dill or green onions, or cilantro—it is absolutely up to your taste buds
Sea salt to taste
Black Pepper or all-purpose seasoning to taste
2 tablespoons freshly squeezed lemon juice or vinegar, or vegan mayo
½ cup soaked sunflower seeds (optional)
½ medium-large onion, thinly sliced (optional)
(If optional ingredients are not added in, you won't lose any taste or flavor)
Preparation
Julienne carrots
Mix with garlic, and lemon, tossing with your hands. Squeeze lightly to let the juices mix faster.
Sauté bell peppers and onions for no more than 3-5 minutes on low-medium heat with water.
Add remaining ingredients and sautéd veggies to carrots, and let salad sit for at least 20-30 minutes before serving.
Enjoy! It is that simple!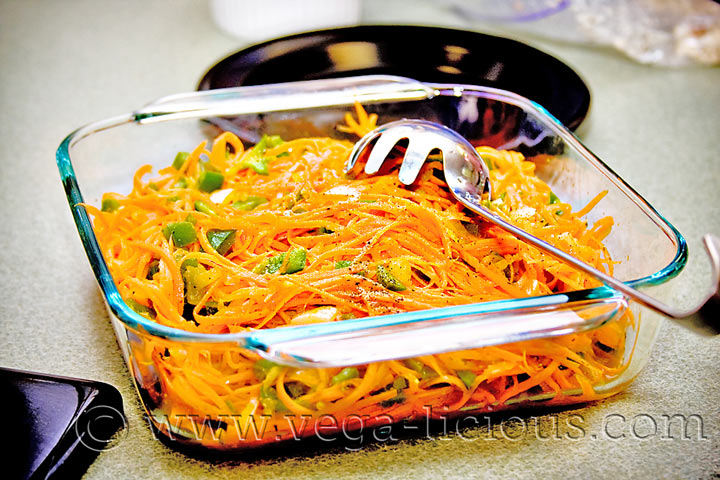 The dish is elegant and simply and is sure to satisfy even the pickiest of eaters (it does in my family).