Cherry Delight Fruit Smoothie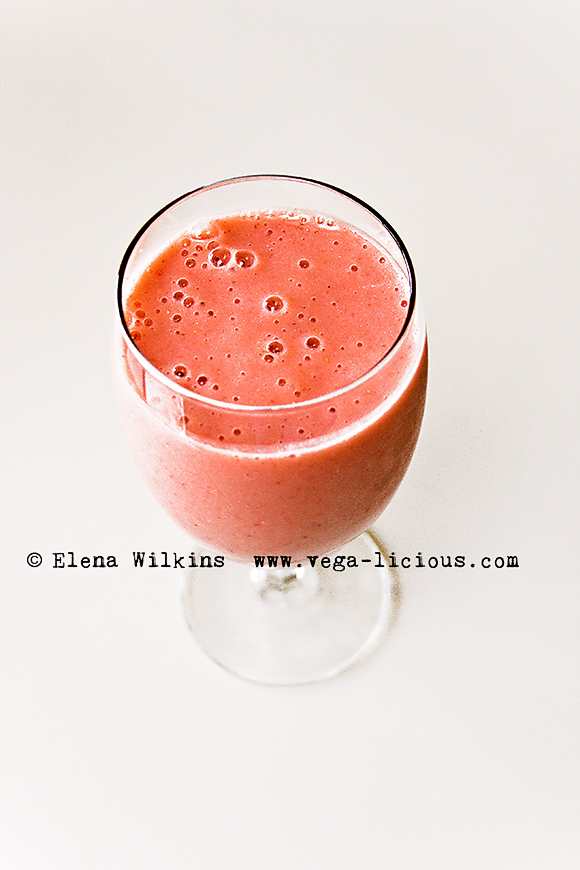 Yesterday I whipped up such a delicious fruit smoothie that I must share the recipe with you.
yields 4 servings
2 cups water
1/4 pineapple
2 bananas
8+ oz of frozen cherries
2 cups frozen strawberries
5 pitted Mejool (or other kind) dates for sweetness
Blend until smooth and enjoy. If you like your smoothies on the icy side, add frozen ingredients at the end.