Last week I whipped up amazing sugar free vegan brownies. My family and friends loved them.  Then I received emails from some of you, lovely readers, saying that it was not fair to tease you so and not offer a gluten free option for this healthy dessert. I went back to the kitchen and worked hard, hoping that my gluten free experiment would not turn out to be an expensive flop.  With a GF friend coming over for lunch that day, I felt even more pressured to perform.  Thankfully my risk taking paid off–she and her toddler approved my gluten free brownies. I hope you will too.  I am also adding an alternative to the raw almond frosting. So, here comes a mouthful–you are getting a vegan, sugar, oil and gluten free brownies recipe.
Night Warrior Vegan Gluten Free Brownies
yields ~15 brownies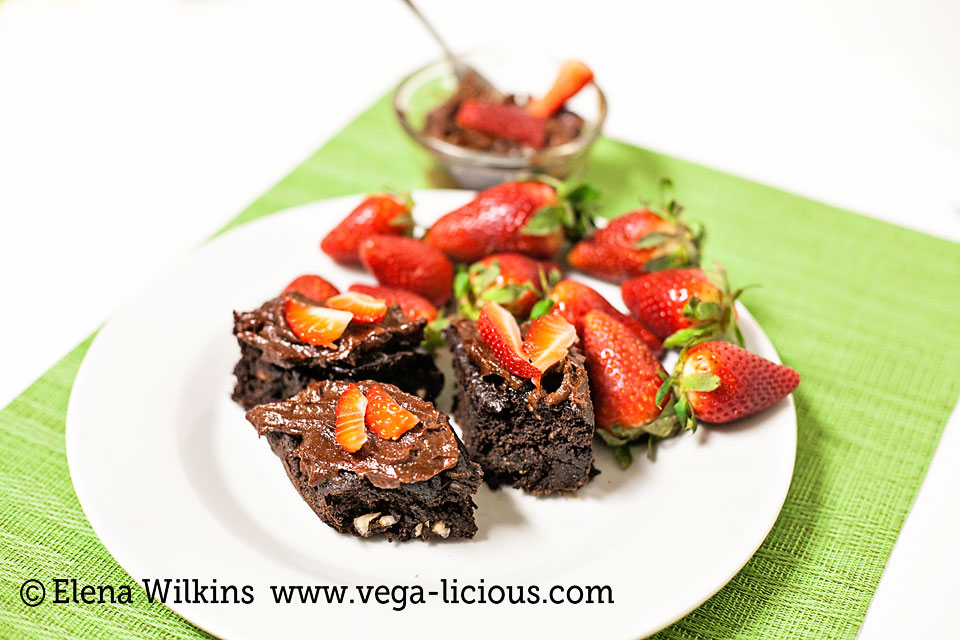 Ingredients
8 oz cooked and rinsed black beans*
8 pitted Medjool dates
1 cup warm  water
4 tbsp honey or maple syrup
Blend these ingredients in a high speed blender (I used Blendtec with a Twister jar)  into a very smooth paste.
In a bowl mix:
1 cup almond flour
1 cup Red Mill's all purpose gluten free flour
1/2-3/4 cup dark cacao powder (if you like your brownies richer, go for 3/4 cup)
1/16-1/8 tsp salt (optional)
1 tbsp gelatinized maca powder (optional) [I used the Maca Team's black maca powder, which is sweet to taste]
After mixing these, create a little indentation in the mixture and add:
1.5 tsp baking soda and pour
1 tbsp lemon juice over it
Then add blended bean/date paste and add:
After mixing everything, fold in:
You will need 4-5 large strawberries for garnish.
Preparation
Preheat oven to 375 F (190 C)

Line a 9×9  or 10×10 (inch) baking dish with parchment paper and pour brownie mixture into it, spreading evenly.

Place in the oven and bake for 25 minutes.
After 25 minutes take out and insert a toothpick in the middle and on the edges–if it comes out dry, brownies are done. If the toothpick is not fully dry, bake brownies for additional 2-3 minutes.
Remove from the oven. Let cool for a couple of minutes, then gently (with parchment paper) transfer brownies onto the cooling rack.
Let brownies cool until barely warm before cutting.
When brownies have cooled, spread Raw Chocolate Walnut Fondue over brownies (you can also use the Raw Chocolate Almond Frosting), and cut into 2-3 inch diamonds.
Slice strawberries into thin slices to decorate brownies.
Store leftovers in a covered glass dish.
*I prefer to cook my own beans. You can buy canned beans for this recipe. If you do, make sure to get unsalted option; and also make sure to rinse and strain canned beans before using in this recipe.
Raw Chocolate Walnut Fondue
yields 2.5 cups of fondue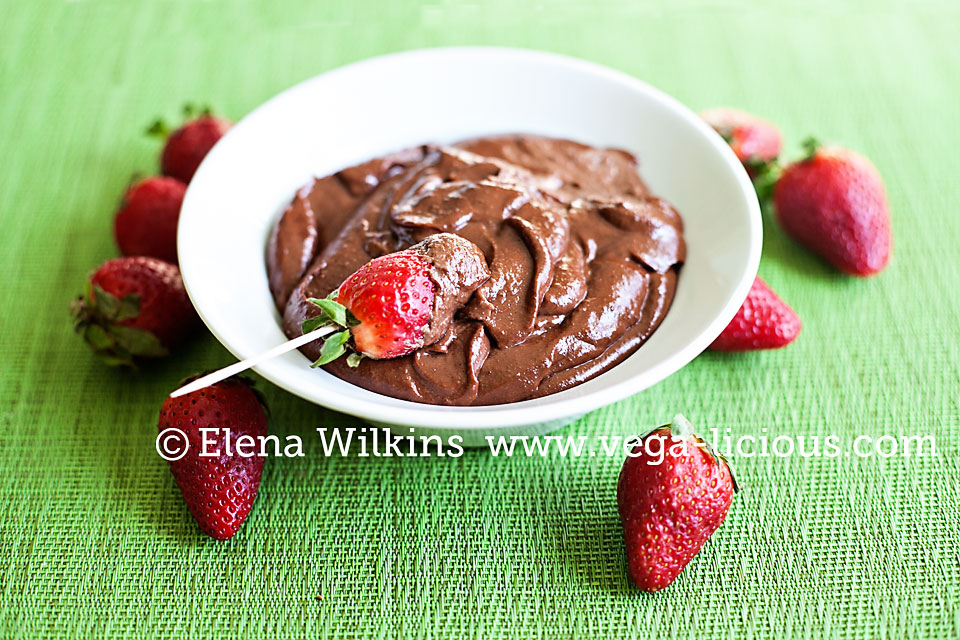 Preparation
Place all ingredients in order listed into a blender jar. Cover with the lid. (Blendtec blender with the Twister jar is absolutely perfect for this task)
Blend until smooth (about 40-60 seconds, or as long as needed). If using Blendtec with the Twister jar, keep moving Twister lid counter-clockwise for the duration of the cycle.  If using Vitamix, keep temper moving, encouraging ingredients to stay down.
You can enjoy this fondue as an occasional treat over brownies, or even for strawberry dipping. It makes for a decadent treat! Sprout calls it CHOCOWATE and cannot get enough of it. I do limit how much she can eat of it due to the raw cocoa content.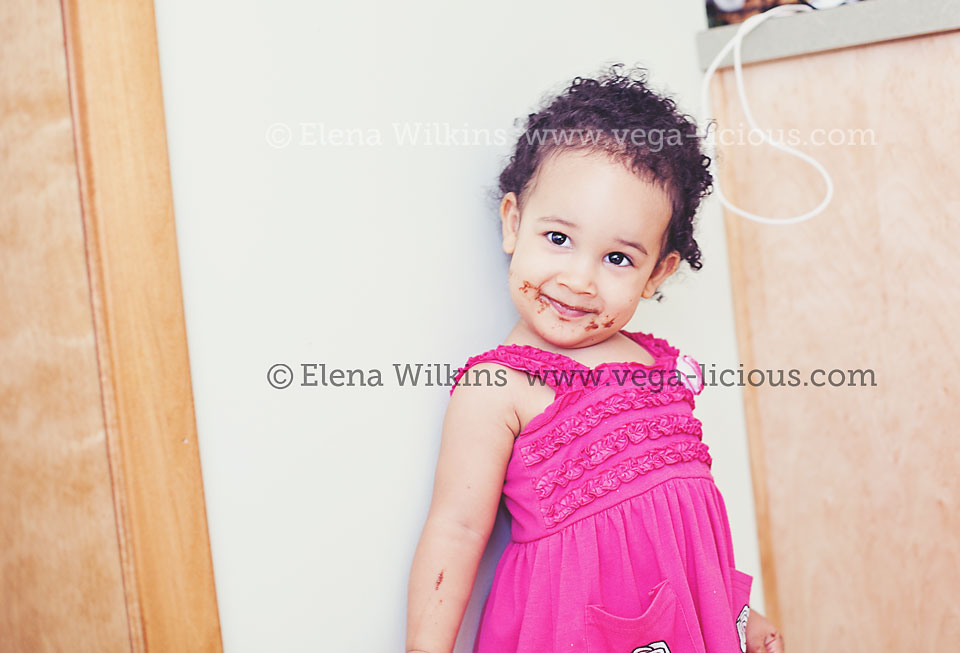 Once you make either of these recipes, leave a comment with a picture–I would love to see your creations!
Share!
Share this vegan, sugar and gluten free brownies recipe with others–pin it, twit, Facebook and email it. Share this healthy brownie recipe with the world.