One of my favorite things, before my vegan and healthy days, used to be buying delicious garden veggie spread, spreading it over crackers and indulging in it with a cup of hot tea.  After I had lost my senses and gone vegan, I still figured out a way to make this treat–I simply used vegan cream cheese and stuffed it with all of my favorite fixings.  But, then I got smart and gave oily foods a boot, which left me wanting.  However, I decided that the sacrifice was worth it…until I found a way to "have my cake and eat it too"–I recreated my favorite garden veggie cream cheese spread in a heart healthy, low fat version.  And today I am sharing it with you, because I love you all so much!
I know that you will LOVE IT! You can spread it over anything you love–bread, tortillas, lettuce leaves, and feel no guilt whatsoever!
Make it. Enjoy it. Share the recipe with others.  Take pictures of your creations, then share them in the comment section under this post–I would love to see what you come up with.
Vegalicious Garden Veggie Cream Cheese Spread Recipe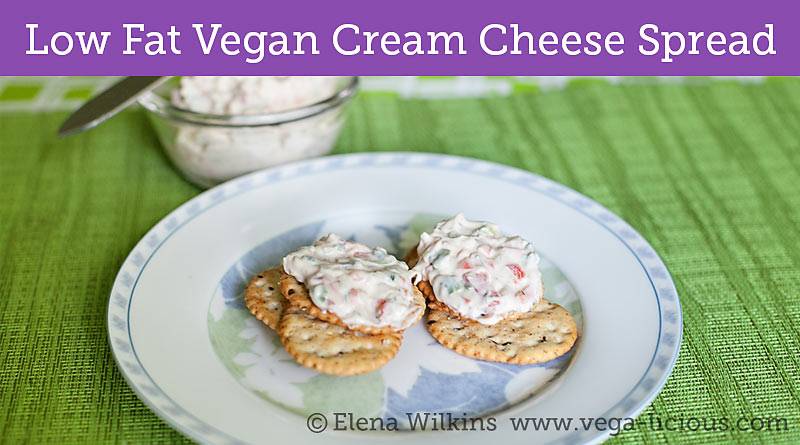 Ingredients
1 package (14+ oz) of extra firm organic tofu
1/2 tsp sea or Himalayan salt (or to taste)
1 medium size carrot, finely chopped (brunoise style–image below)–it will turn out to be about 4-5 tbsp
3 tbsp white or red onion, chopped in the same manner
4 tbsp red bell pepper, chopped in the same manner
1 stalk of celery, chopped in the same manner
3 tbsp finely chopped dill
2 tsp lemon juice
2 tsp white vinegar
1/3 tsp ground black pepper
2/3 tsp hot sauce (I used Tabasco)
Preparation
Place tofu, salt, lemon juice, vinegar, hot sauce and pepper into a high speed blender
Blend until tofu is creamy smooth
Transfer into a mixing bowl
Add chopped veggies, and mix well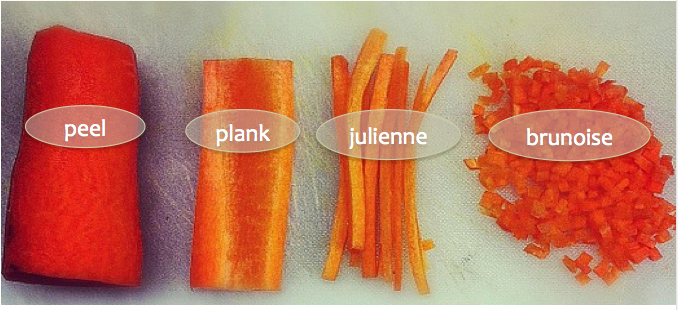 (image source unknown)
Refrigerate for at least 2-3 hours before enjoying, so that tofu has a chance to thicken after being blended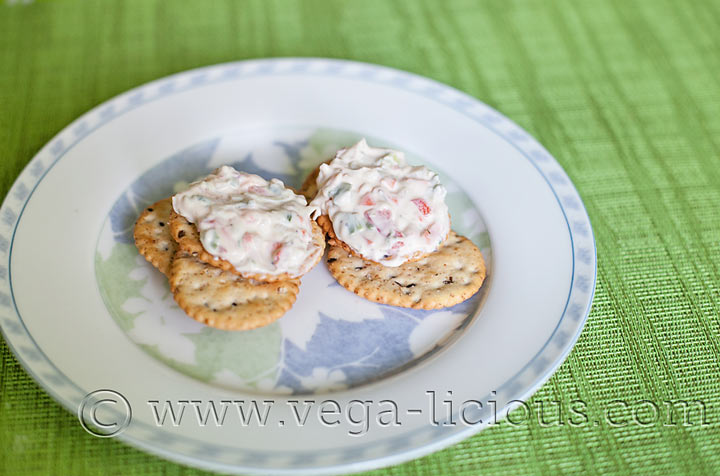 Make it! Love it! Share it! Tell others about it!