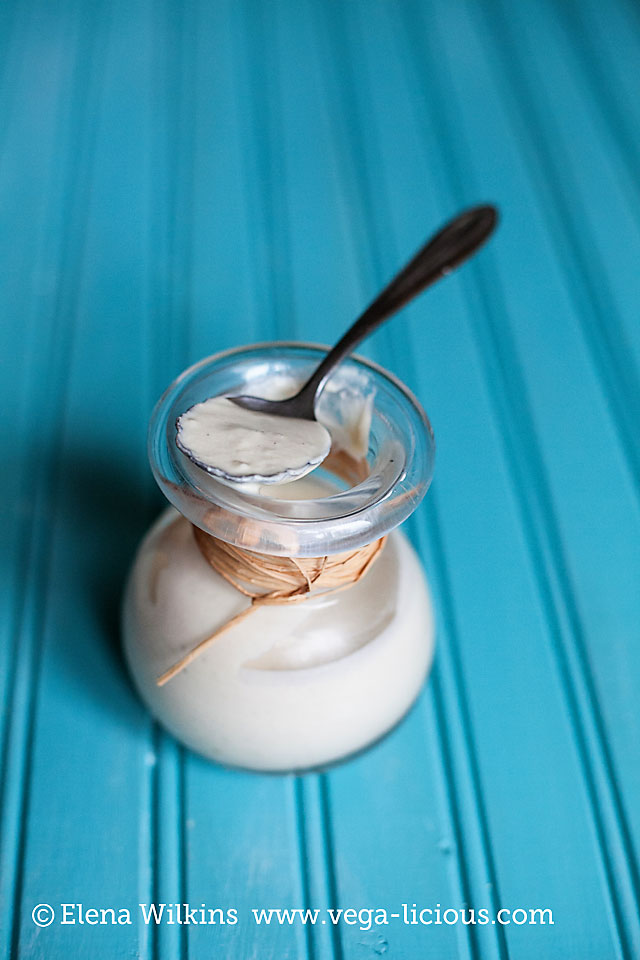 I am a cooks' cook and can whip up about anything on a fly, but when it comes to dips and dressings, I never seem to have a pen and paper ready to jot down the recipes I create.  I am working very hard to change that.  Starting today.
Yesterday I shared my amazing, delicious, low fat, good-for-you, french fries. I served them up with the new onion sauce I whipped up on a fly made out of cashews, and, in the words of my husband: "This stuff was [is] really good!"
If hubby says "good", it must be good indeed, because he is not an easy person to please, and the man is more transparent than a piece of parchment paper–he simply cannot tell a lie.  So, I believe him enough to share my new dip recipe with you.
Onion Cashew Cream Recipe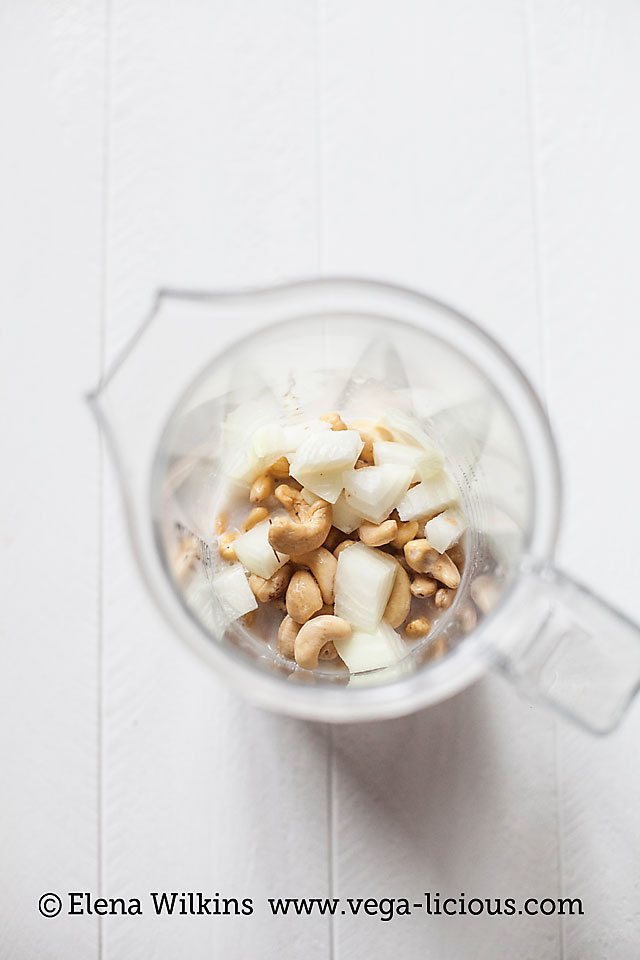 As my motto demands it–it's simple, easy and healthy!  Takes only moments to make and stores well for over week refrigerated.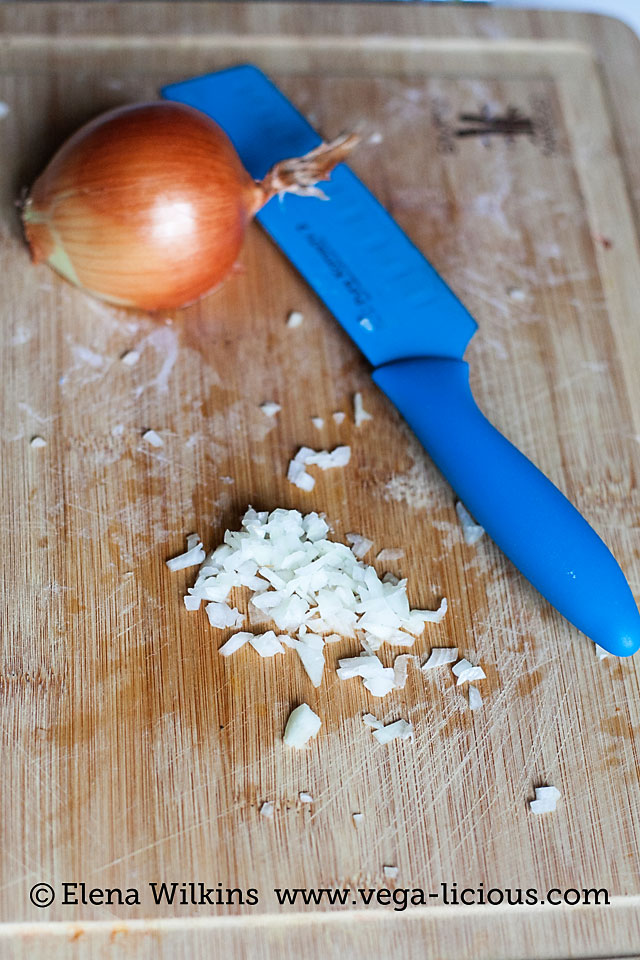 The simplest of ingredients–cashews, onion, salt, vinegar, lemon juice and water. Six in all.  And you got yourself a great cream to drizzle over my 10 Minute Pizzas or dip your healthy, low fat fries into; or about 10 other ways you can use it, not the least of which being as a salad dressing.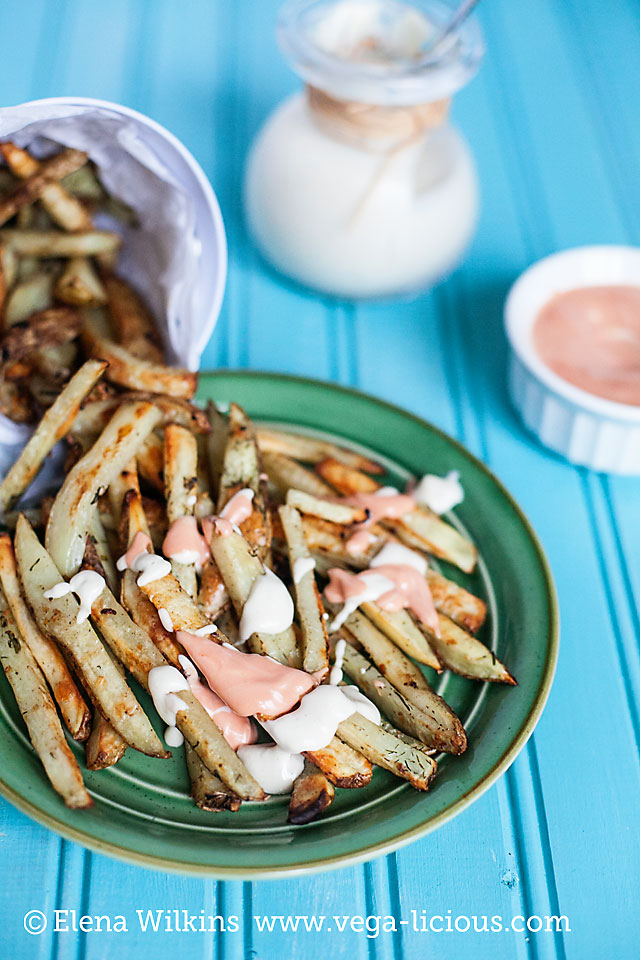 Cashews have a lower fat content than most other nuts, and they are brimming with some amazing minerals: copper, phosphorus, zinc, manganese and magnesium.  In fact only 1/4 cup of cashews will give you 98% of your copper DRI!
And what is copper good for?
Glad you asked!
According to the World's Healthiest Food site:
…copper plays a role in a wide range of physiological processes including iron utilization, elimination of free radicals, development of bone and connective tissue, and the production of the skin and hair pigment called melanin. For example, copper is an essential component of the enzyme, superoxide dismutase, which is important in energy production and antioxidant defenses. Copper is also necessary for the activity of lysyl oxidase, an enzyme involved in cross-linking collagen and elastin, both of which provide the ground substance and flexibility in blood vessels, bones and joints. Low dietary intake of copper may also be associated with increased fecal free radical production and fecal water alkaline phosphatase activity, risk factors for colon cancer.

Numerous health problems can develop when copper intake is inadequate, including iron deficiency anemia, ruptured blood vessels, osteoporosis, joint problems such as rheumatoid arthritis, brain disturbances, elevated LDL (bad) cholesterol and reduced HDL (good) cholesterol levels, irregular heartbeat, and increased susceptibility to infections
Magnesium, one of the other minerals found in cashews, is vital for healthy bones.  Not to mention that cashews are super delicious to munch on by themselves, as a dessert or in a dipping cream.
So, make this onion cashew cream, and dip your healthy fries into it without feeling guilty.  After all, eating your favorite food should never be associated with guilt–it should be filled with pure enjoyment!
Onion Cashew Cream
Recipe type:
Dips & Dressings
Prep time:
Cook time:
Total time:
And easy dipping cream that can be used as a salad dressing or french fry sauce.
Ingredients
1 cup cashews
½ cup almond milk or water
¼ cup yellow onion
½ tbsp apple cider vinegar
½ tbsp lemon juice
½ tsp sea salt (or to taste)
1 tbsp diced onions
Instructions
place all ingredients, except for diced onions into a high speed blender
blend until creamy and smooth
transfer into a jar
stir in diced onions
Notes
If cream gets thicker after being refrigerated, add a few spoonfuls of water or almond milk to thin it.