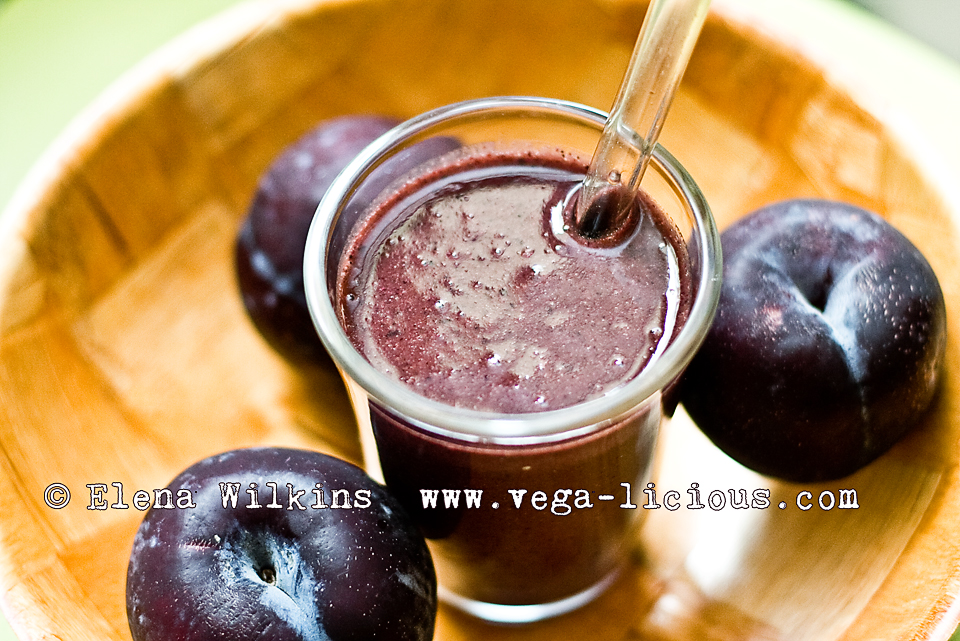 Less than 48 hours in the new home and I am already joyful, albeit tired. To be honest, I am exhausted!!! We have been moving, unpacking, and I have been cleaning like a mad woman.  Who knew there would be so much to do when I thought we had so little.  We spent the last few years in spaces half of the house we bought.  So, I need energy…super energy! There is just so much to do.  Not to forget that I am still chasing my super energetic kid around.  So, I need energy and I need quick meals–something that the whole family can love and enjoy.  You know what that means, right?  Smoothies!  Green smoothies, to be exact.  So, I have been putting my Blendtec blender to use, making green smoothies–at least a green smoothie a day.
Green smoothies are a quick source of energy, take only minutes to make, and they are portable! Perfect on the go meals for this crazy time in my life.
Yesterday I had a few plums ripen.  Plums are not only delicious—they are packed with health promoting properties and nutrition.
Here are a few of the properties plums offer.
Plums are rich in fiber, which makes them great for relieving constipation and digestive problems.
Plums are rich in potassium, which helps to manage blood pressure and reduces risk of stroke, so they protect your heart.
The reddish-blue pigment in some plums, known as anthocyanins, helps to clean up free radicals, which makes them great gate keepers against cell damage and cancer.
Plums are a great source of calcium, so they support and improve bone health.
Plums are filled with antioxidants—great for your overall and brain health, and contain anthocyanin and quercetin, beneficial for preventing brain cell breakdown.
Here is one of delicious recipes I whipped up to help me keep going.


Peachy Plum Green Smoothie Recipe
Prep time:
Cook time:
Total time:
The smoothie tastes so great--no one will ever know it has greens in it!
Ingredients
3 cups water
4 peaches
2 plums
½-1 cup blueberries
beet greens from 4-6 beets
3 tbsp flax seeds
dates or honey for sweetness, if needed
Instructions
Blend until smooth in a high speed blender, and enjoy!
Leftovers can be refrigerated for a couple of days.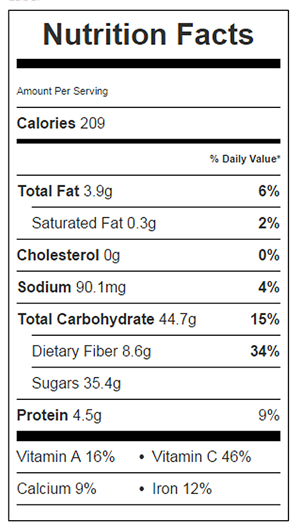 Enjoy!