A quick summer salad I made to satisfy the crunchy craving I had all day long.
Green Salad with Raspberry Vinaigrette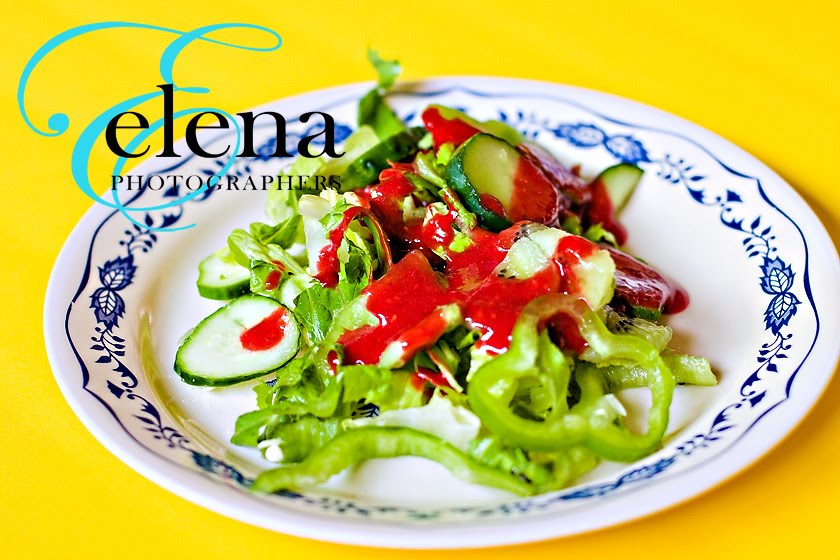 2 hearts of Romaine Lettuce, chopped
1 bell peppers, thinly sliced in rounds
2 pickling cucumbers, thinly sliced
2 kiwi fruit, skinned and sliced
Fat Free Raspberry Vinaigrette
8-10 oz raspberries, fresh or frozen
3 tbs raw honey [or to taste]
~Blend in a high speed blender.
~Pour over salad and enjoy.
Absolutely delicious!  Satisfy your summer crunch!