I love intense flavors.  You will not find a bland tasting dish in my cooking repertoire. Thankfully with my transition to a plant-based diet, I was introduced to a whole world of new flavors and spices.  I particularly fell in love with cumin and curry.  For some reason curry always makes me think of India, although I have not been there–it has a very intense and exotic smell, and a taste to match it.
On a recent excursion to Whole Foods I found less than a healthy vegan dish on their salad bar that smelled fantastic.  The aroma of curry drew my attention, and when I tasted it, flavors exploded in my mouth as a multi-dimensional firework and my taste buds begged to create a healthy version of this culinary curry recipe delight. Two days ago, having meticulously dissected and matched  every ingredient, after two trials, my new creation was born.  I fell in love with it! I also ran it by taste-testers who approved it.  Now I am so excited to share it with the Vegalicious audience.
Tools used:
"Somewhere in India" Oil-Free Salad | Curry Recipe
yields 9 cups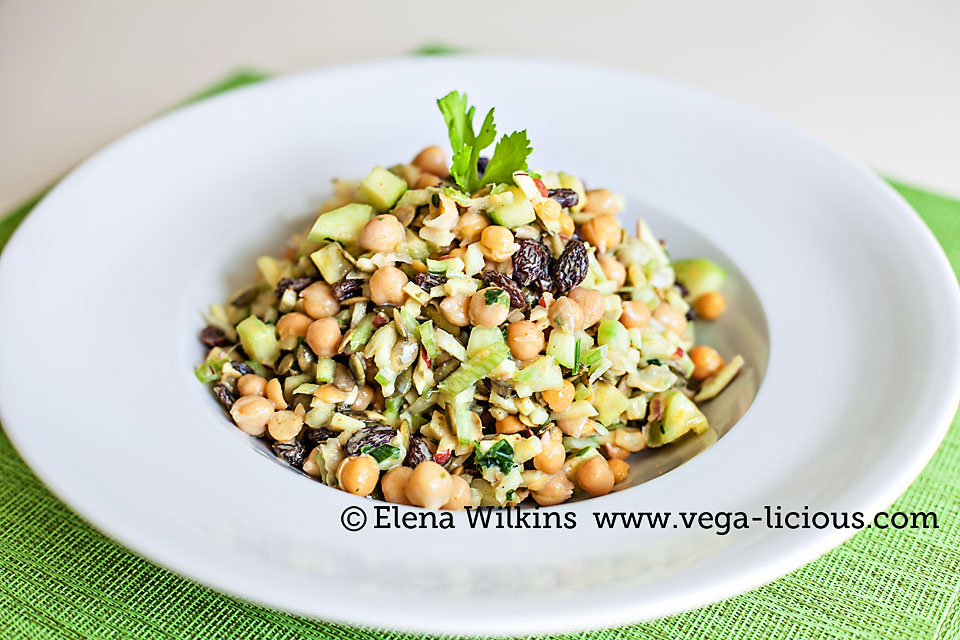 Salad Ingredients
3 cups cooked garbanzo beans
3 stalks of celery, cut into thin slices
2 juice apples, cored, sliced and cubed
1 English cucumber, cubed into 1/2 inch chunks
1 cup oil and sugar free raisins
1 cup pumpkin seeds
1/4 cup chopped cilantro
1/4 cup chopped green onions
1/2 chopped red onion
Curry Sauce Ingredients
8 oz silkne tofu (I used Nasoya brand)
1.5 tbsp honey or maple syrup
1/2 tsp cumin powder
1/2 tsp mustard powder
2.5 tsp curry powder
1/2-3/4 tsp sea or Himalayan salt (or to taste)
1 tbsp lemon juice
1.5 tbsp apple cider vinegar
Preparation
In a high speed blender blend sauce ingredients until smooth and silky
In a mixing bowl combine salad ingredients
Pour sauce over salad ingredients, toss until well coated
Taste for salt to see if you need to add more
Cover and refrigerate for 2+ hours before serving, to allow vegetables to marinate
Stores 4-5 days refrigerated in a covered glass container.
Chef's Notes:
You can add more ingredients, such as zucchini, marinated mushrooms, olives, black or kidney beans, etc.
You can even combine a couple of cups of whole wheat or gluten free pasta with 2 cups of this salad–it will be delicious.
Here are my experiments.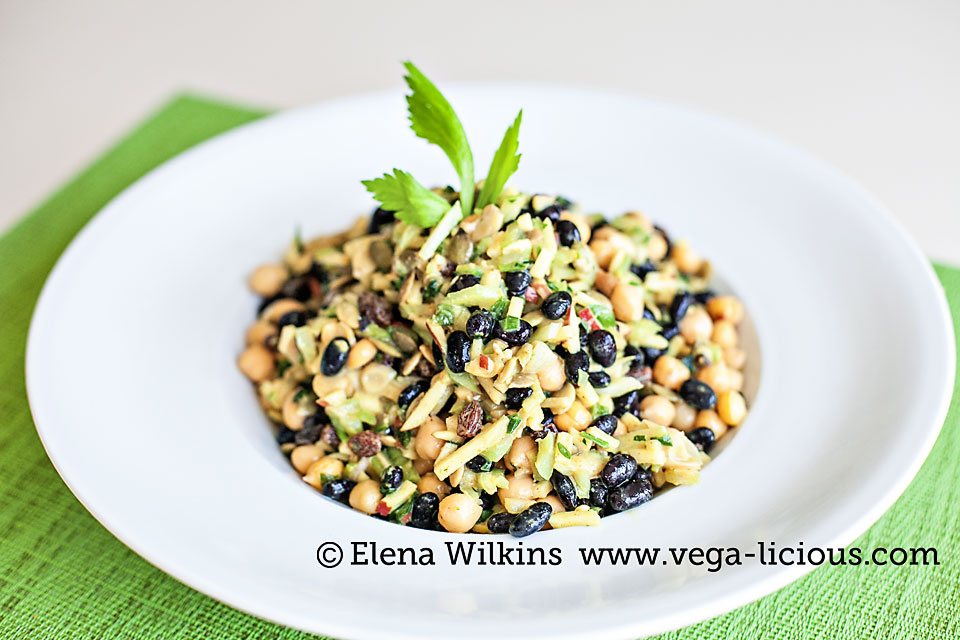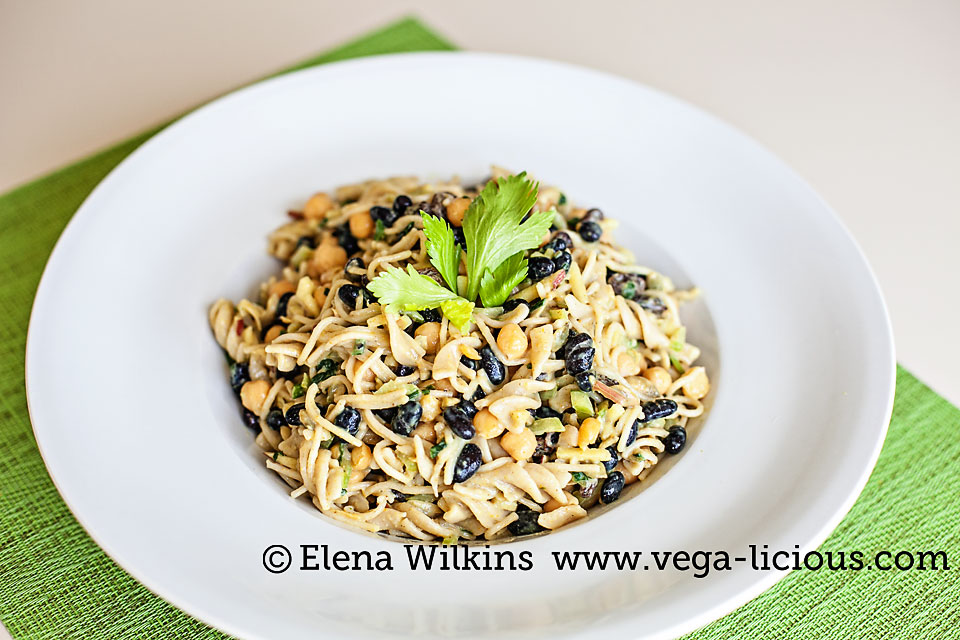 I enjoyed them all–this is my new favorite curry recipe.
Share!
You know the drill.  Make the dish, let me know how you like it (add a picture in the comment section under the post!); and share this recipe with the world.  Let's make it a healthier place one delicious vegan bite at a time!