If you read 13 Reasons to Embrace Soy, I promised you a couple of delicious soy recipes to add to your healthy diet.  (If you have not read it yet, you MUST!) I actually came up with THREE delicious soybeans recipes you can whip up in no time, and refrigerate for the entire week to enjoy. So, here are my three delicious recipes.  They are SO-Y Delicious! They are very filling too.
But before I divulge them, here is my recipe inspiration palette.
 Sprout is as much a part of my recipe creation as she is a part of my life
Chef's Notes
Hulling (removing the husk of) soybeans–while soybeans are a delight to eat, the little membranes that cover and hold them together is not as fun, unless blended (would require a high speed blender). There are a couple of ways to remove them (hull).
Option 1: soak beans overnight, rinse, cover with water, then rub beans together until skins begin coming off, rinse, remove floating skins, repeat.
Option 2: if you do not have time to presoak beans for simply forgot to do it, not to worry (that is what happened to me).  Cook soybeans, rinse with cold water, then cover with cold/warm water in a pot or a bowl.  Start by taking handfuls of beans and rubbing them together in the water. Do it for 30+ seconds (you will see floating skins by then). Gently strain water with the floaters. Not to lose any soybeans, place a colander in the sink to catch any runaways. Fill the pot/bowl containing beans with water again, and repeat until satisfied.  It does not have to be perfect, you can leave some or all hull on the beans.
Soybeans Hummus Recipe
yields 45 oz. (lasted the two of us a whole week!)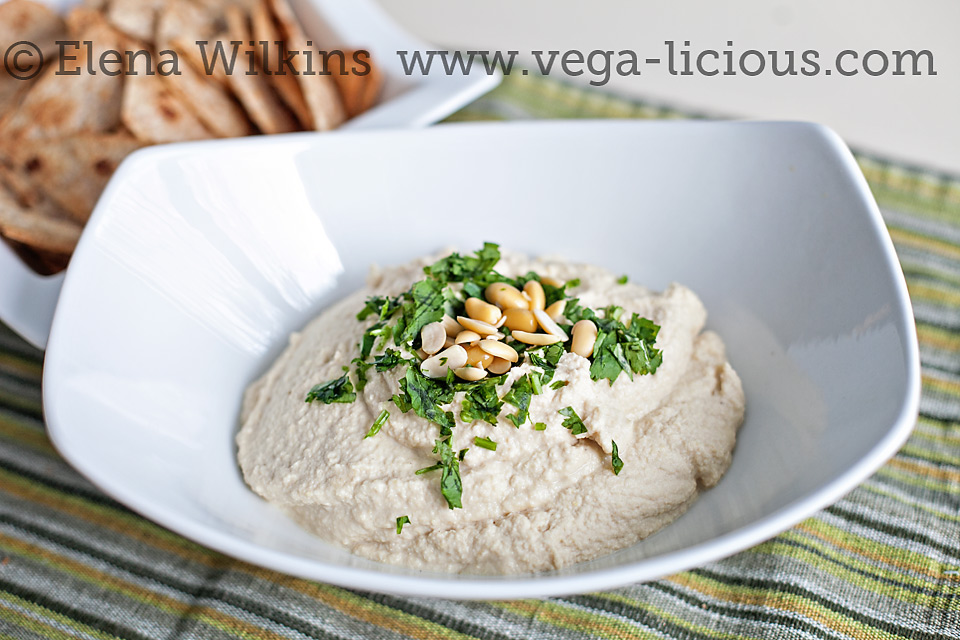 Ingredients 
4 cups cooked soybeans
2 cups water
6 tbsp lemon juice
4 cloves medium-large size garlic
2 tsp salt or to taste
herb of your choice for garnish (I used cilantro)
Preparation
Place all ingredients, except for garnish, into a high speed blender* (if you are using a Vitamix you will need temper to help pushing ingredients down; if using Blendtec, I highly recommend using the Twister jar, if you have it)
Blend until smooth
Transfer into a storage container, or a serving dish, decorate with garnish and enjoy.
Soybeans hummus should keep well refrigerated for up to a week.
You can add your favorite spices (such as cumin), or even sun-dried tomatoes to make this delicious hummus even tastier.
*if you do not have a high speed blender, a good food processor will do the job
Soybeans Appetizer
yields up to 8 servings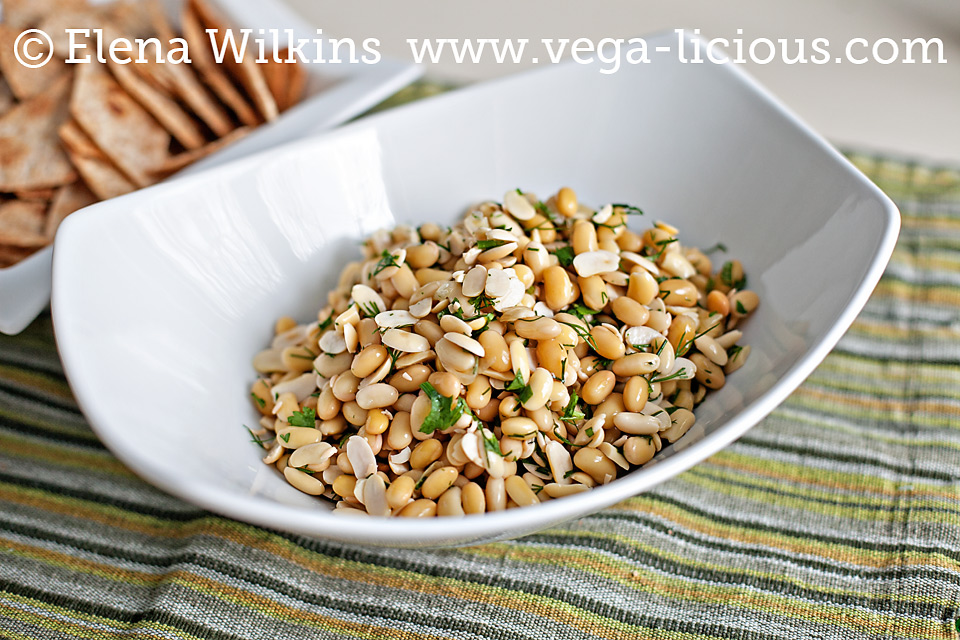 Ingredients
3 cups cooked soybeans
1-2 tbsp lemon juice
1-1.5 tbsp finely chopped dill
1-1.5 tbsp finely chopped cilantro
salt to taste
Preparation
Mix all ingredients, let salad marinate for 5-10 minutes, then enjoy!
Red Quinoa and Soybeans Salad
this can also be served as a cold main dish
yields 6-8 servings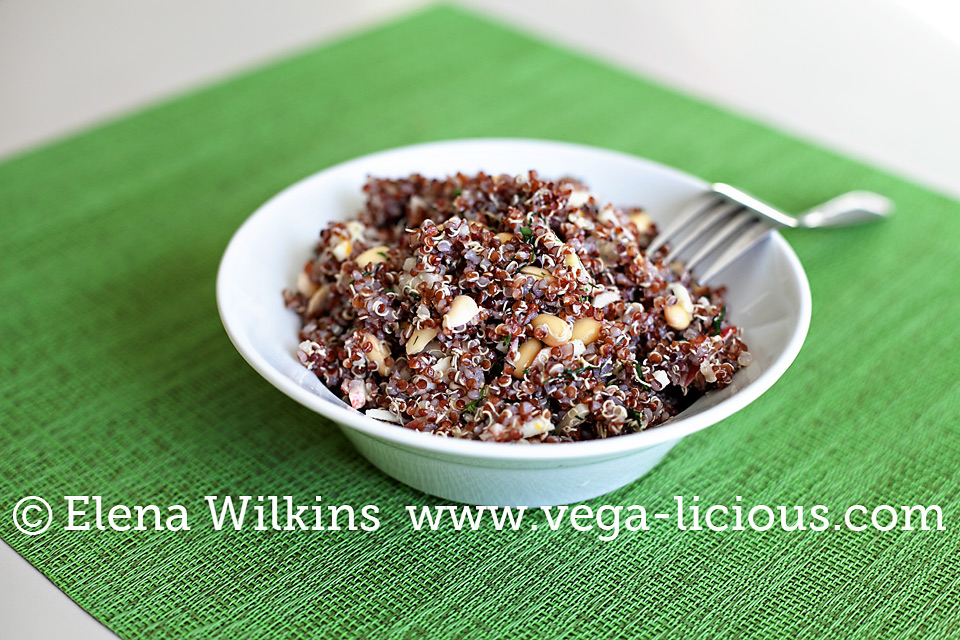 Ingredients
2 cups dry red quinoa
1 cup cooked soybeans
1 large juicy apple of your choice
1 orange
2 tbsp finely chopped dill
salt to taste
Preparation
Cook 2 cups of quinoa in 4 cups of water until done (15-20 minutes after water boils)
Let it chill
Chop the apple into small junks (I use Zyliss mandoline to get uniform size pieces and to make my life easier, saving time)
Zest orange over quinoa
Cut the orange into 2 pieces and squeeze its juice on quinoa
Mix quinoa, soybeans, apple, dill and salt together
Let the dish marinate for 5-10 minutes before enjoying
Way to Enjoy Soybeans
I precooked enough soybeans to make all these dishes (4 cups of dry soy yielded 9 cups of cooked soybeans). I try making as many dishes at the same time as I can, so all I have to do for a few days is pull them out of the fridge and enjoy, or reheat and enjoy.
When I made hummus and the soybeans appetizer on the same day, we enjoyed them at the same meal, along with homemade whole wheat tortilla chips.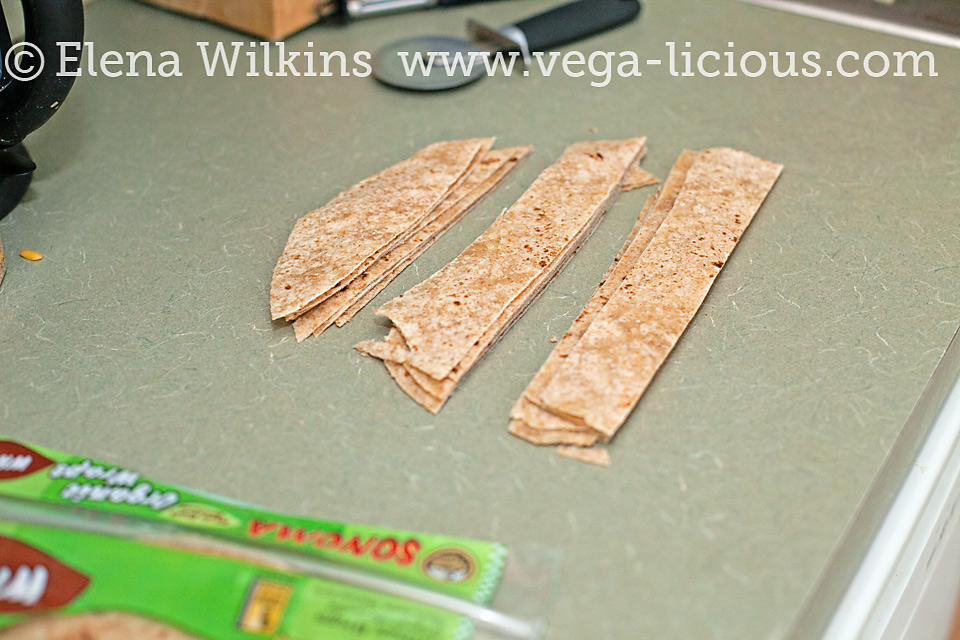 I cut tortillas into long strips and then into diamond shaped chips.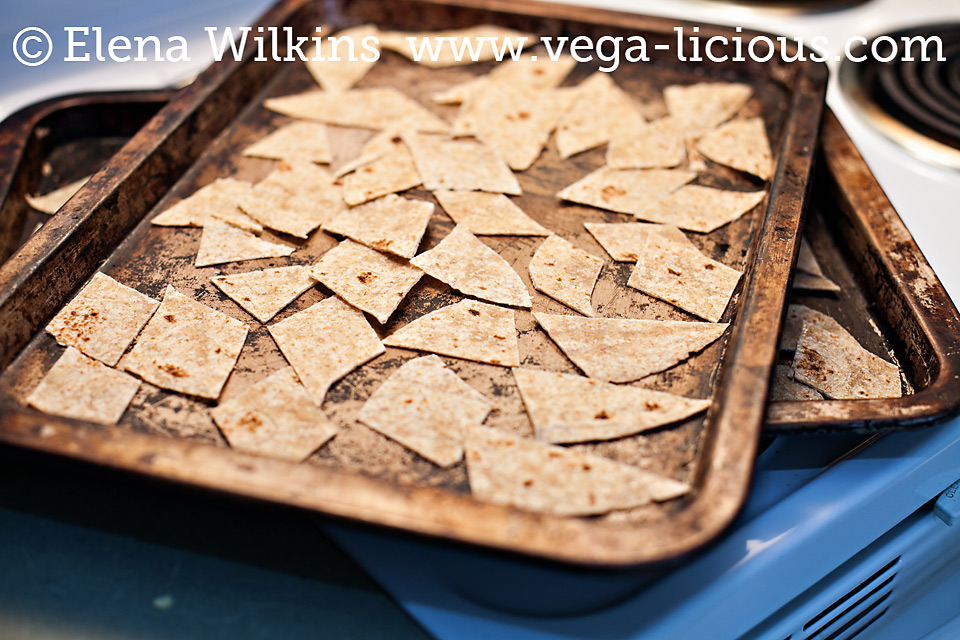 Baked at 400 F until golden and crispy (I flip mine over once while baking).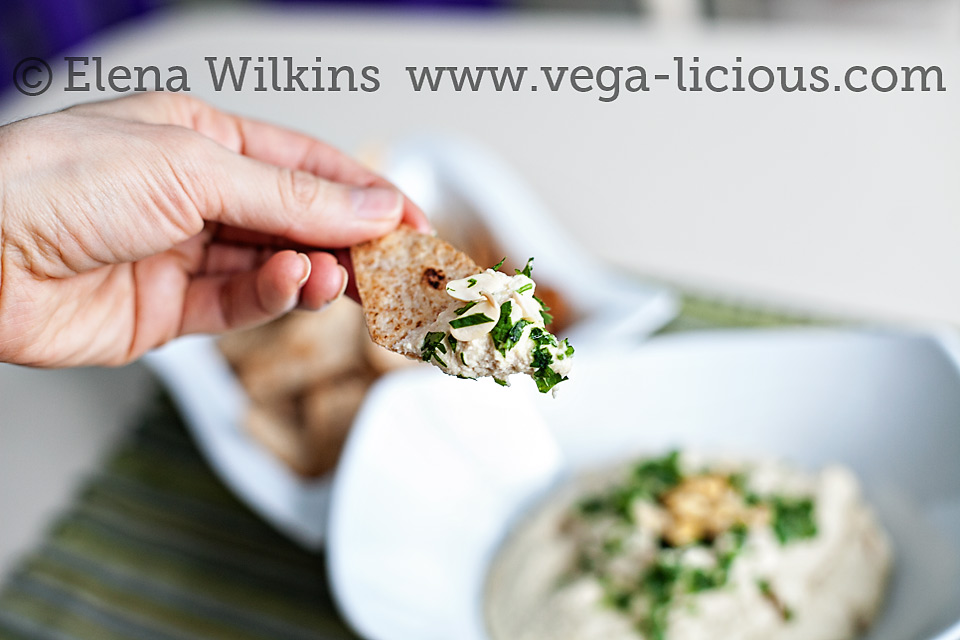 Soybeans are very filling.  (view soybean nutrient profile) We loved every bite of the food we ate, but I have to tell you–I felt full very quick; I know that I will not be making these delicacies too often. However, they are perfect for special occasions and will surely impress any health-loving crowd.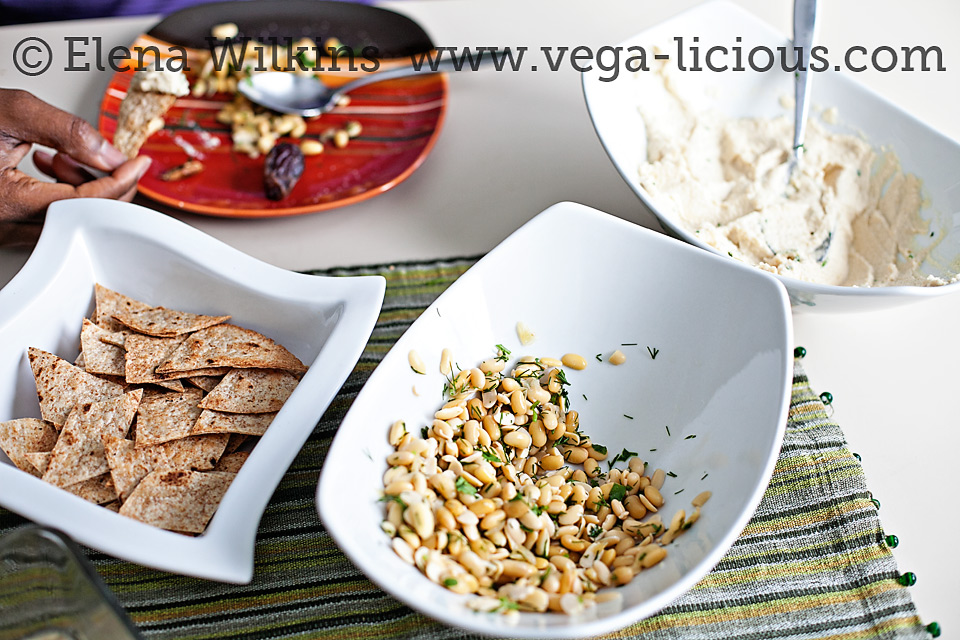 If you were a fly on my kitchen wall, you would have hear my husband burst out in praises every few seconds, as he took bites of his food:
"It's a combustion of flavors in my mouth!"
"Ah, so good!"
"I need to stop now!"
"It's too good to stop eating."
"One more, and I'm done."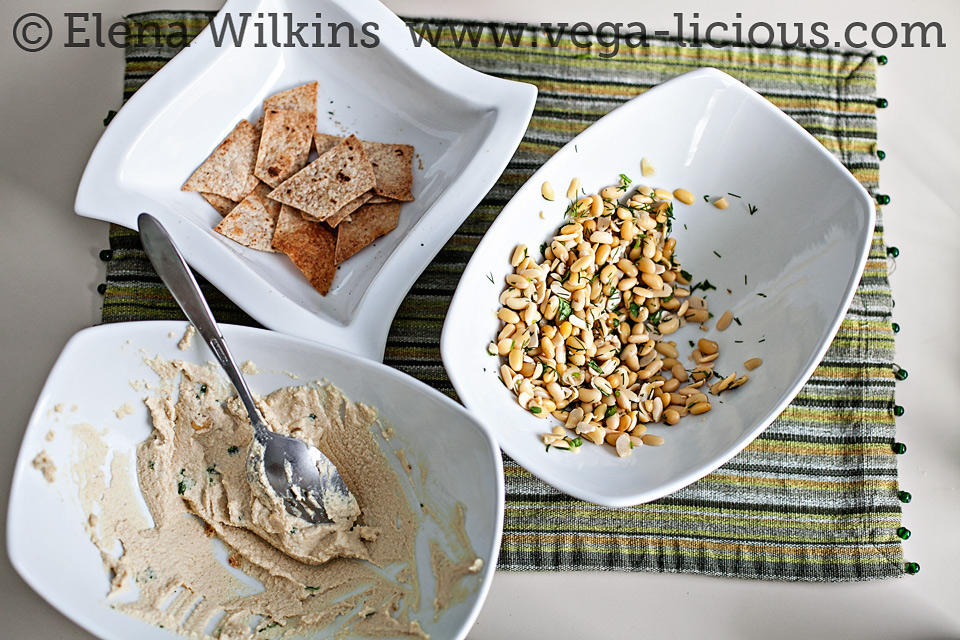 Love it? Share it!
I am certain that you will love these recipes, so I want you to post pictures of your creations once you've made them, under this post.
Make sure to share these soybean recipes with your friends and family. Social share buttons are all around this post to make this task easy.  Let's help soy find its rightful place on our plates!