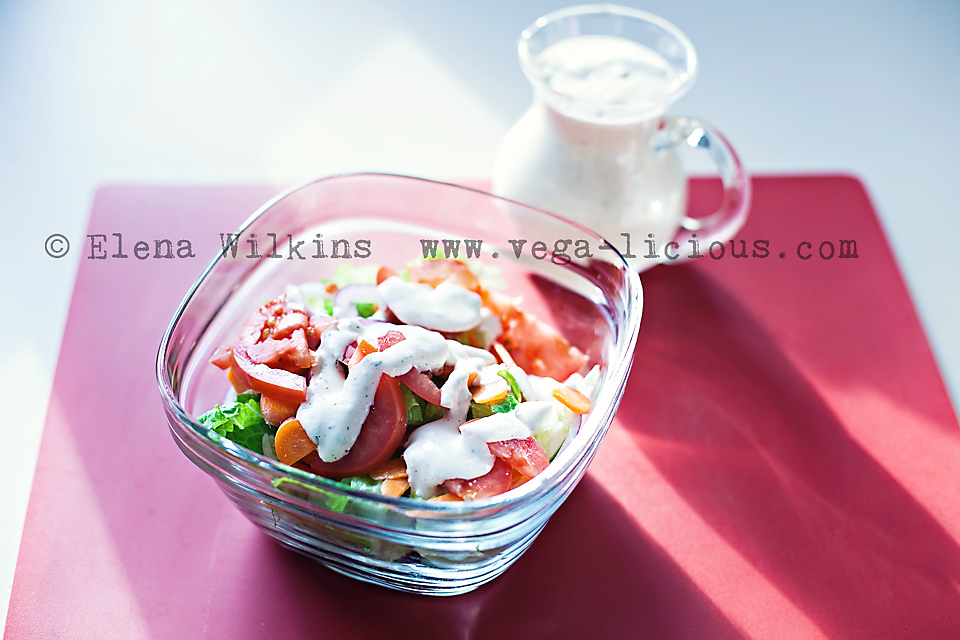 The cashew oil free ranch dressing recipe I shared last year was a hit.  However, I have been itching to create even a lower fat option to enjoy.  Fortunately for me, we recently shared a meal with a couple of friends and they brought a delightful tofu based dip to share that made me long for an oil and nut free ranch dressing even more.
Two days ago I finally found a few minutes to get in the kitchen to create.  My creative process involves either opening the fridge and staring at everything I got in it for a few minutes, or taking what I have and laying it out on the counter…and staring at it for a few minutes.
The result of my brainstorming was amazing–I am addicted, and even Sprout approved.  I am happy to share this low-fat, nut and dairy free homemade vegan ranch dressing recipe with you. (Wasn't that a mouthful?!)
Low Fat Vegan Ranch Dressing Recipe
Recipe type:
Dips & Dressings
Prep time:
Cook time:
Total time:
A great low fat vegan Ranch dressing that will become favorite for all of your salads, and even baked fries.
Ingredients
16 oz. pack organic Nasoya silken tofu
½ tsp Himalayan salt (or to taste)
1-2 cloves of peeled garlic (I like garlic, so I used 2)
1 tsp of all-purpose seasoning (I used Kirkland organic, you can use Mrs. Dash or something similar)
2 tsp vinegar of your choice (I used white vinegar)
1 tbsp chopped dill
Instructions
Place tofu, salt, garlic and vinegar into a high speed blender (I loved using Blendtec's twister jar for this recipe)
Blend for 15-20 seconds or until completely smooth
Add all-purpose spice and blend for 5 seconds
Add dill and blend for additional 5 seconds
Store in an air tight glass container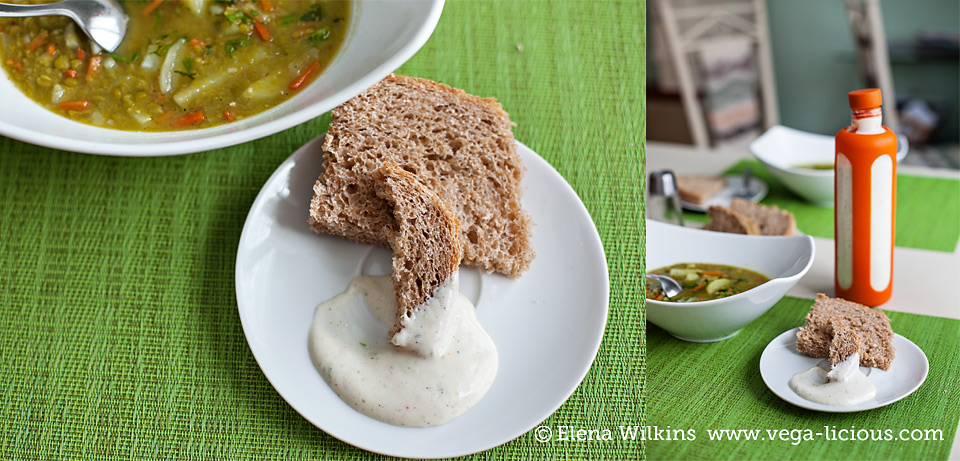 This homemade low fat vegan Ranch dressing should store well for over a week…that is if you or your kids don't eat it before then. While it can be used on any green salad, Sprout loved dipping her bread and fingers into it (as did I).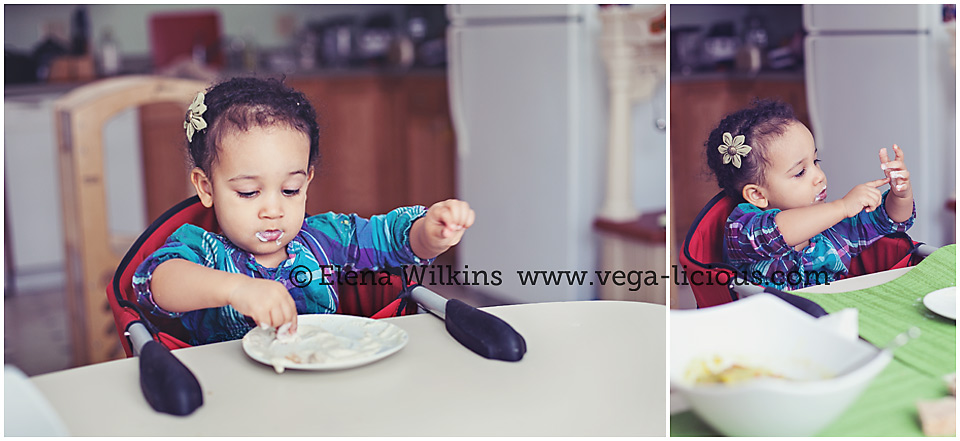 Share!
Try this ranch dressing recipe, let me know what you think of it and share it with as many people as you can!