Not to toot my own horn, but I think that this is going to be the best mock tuna salad you ever had! I toiled over the recipe to make it perfect. It had to pass not only my taste test, and, but, more importantly, my Husband's. It is so addicting, in fact, that I found it hard to put my spoon down. I can eat it by itself, without anything else, for a couple straight days.
I want you to make it, play with it, make it to your liking, take a picture of your creation, and then post it in the comments under this post.
Please make sure to share it with others–Pin it, Twitter, Facebook share, e-mail, and any other way you can imagine sharing it–the buttons to do so are at the top AND the bottom of the post.
Vegan Tuna Salad Recipe
(that even tuna would love to eat)
 yields 3.5-4 cups
prep time: 20-25 minutes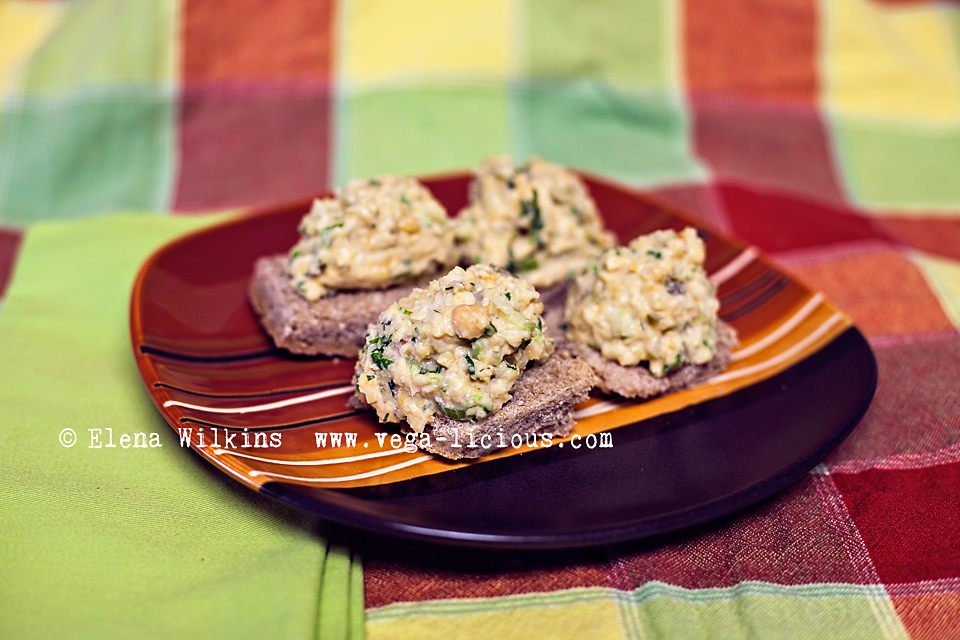 Ingredients
3 cups cooked garbanzo beans
Save ½ cup of cooking water from beans (or you can use pickling juice)
5 stalks of celery, minced
5 tbsp vegan mayo*
3 tbsp lemon juice
1 tsp Dijon mustard
¾ tsp honey or a plant sweetener
1 tbsp finely chopped dill
2 tbsp finely chopped parsley
3 tbsp finely chopped white onion
3 tbsp finely chopped green onion
3 tbsp relish or 1 large pickle, minced
Ground pepper to taste (optional)
½ tsp sea or Himalayan salt (optional)
*you can use fat free mayo by Nasoya, or silken tofu, but make sure to blend in into mayo like consistency first. If you use tofu, add a couple of tables spoons of vinegar. 
Preparation
Strain beans, saving ½ cup of cooking water (you don't want to strain them completely; if you don't, hold off adding any additional water until the end)
Pulse beans in a food processor until they look like tuna (I like leaving little bits in for texture)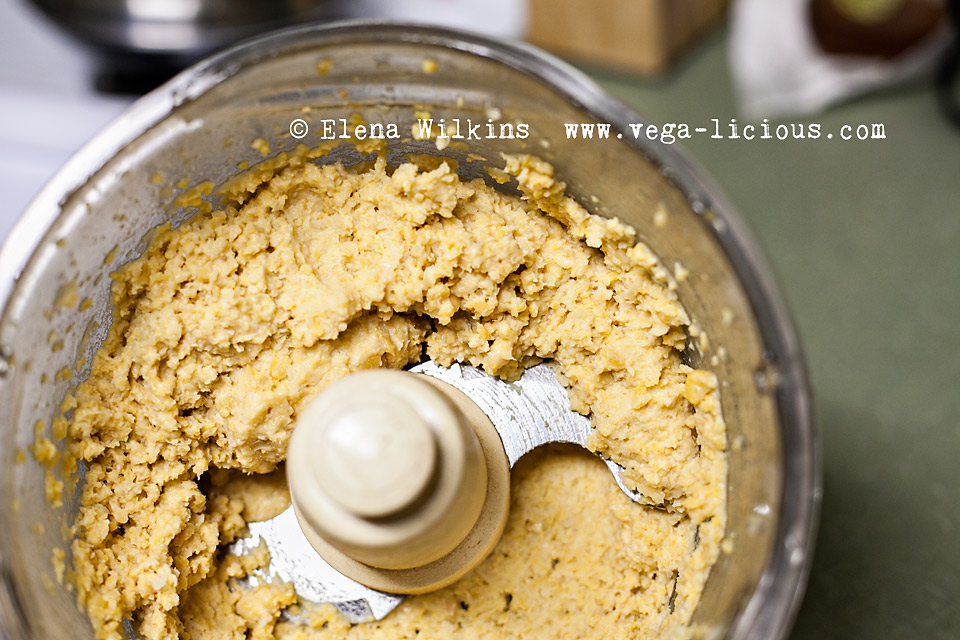 Transfer into a large mixing bowl
Chop celery into tiny bits (shoot for the size of relish junks)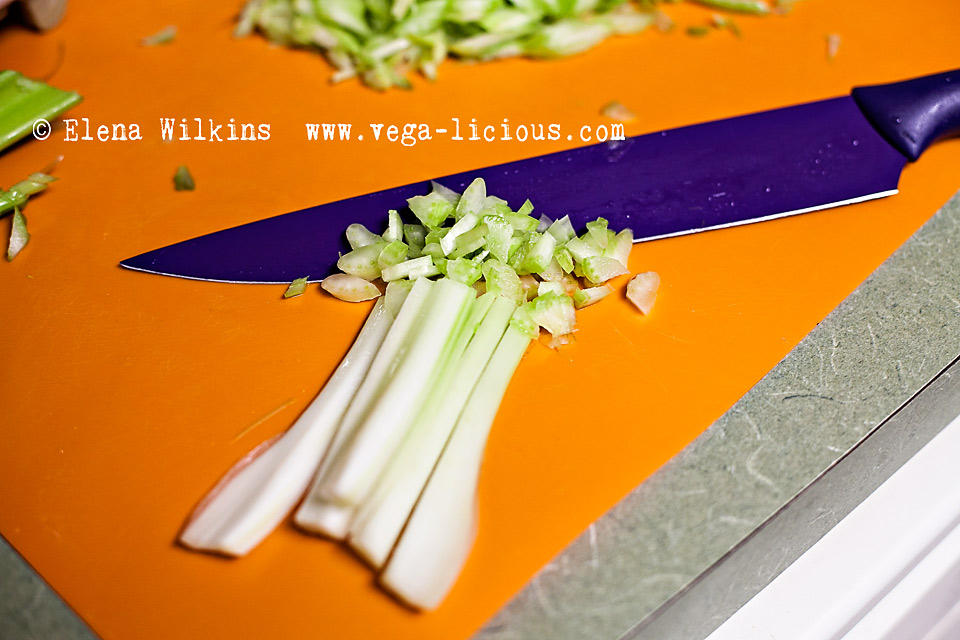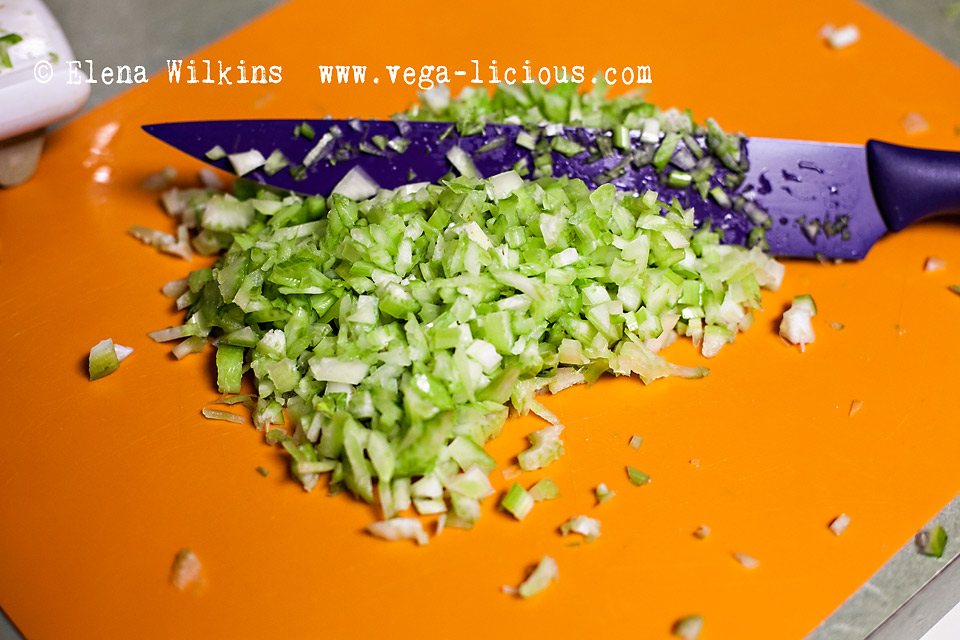 Add to the bean mixture
Add mayo (or tofu), lemon juice, mustard, sweetener, herbs, onion, pepper and salt
Mix together
Taste to make sure that the mixture is not too dry. I like my salad consistency on the moist side, so, I added ½ cup of cooking water (from beans) to salad. If you like yours on a drier side, either omit water altogether or use less of it.
Let the salad marinate for 1-2 hours, so the juices penetrate through ingredients. Enjoy by itself or in a sandwich.
When you do make it, make sure to share a picture of your creation and let me know how you liked it.
More Delicious Recipes
Want more scrumptous healthful recipes? Visit vStore and pick up a few of my cookbooks!