I'm so beside myself right now–Hubby and I closed on our house and got our keys yesterday.  We are moving in today! 
I have to be honest, though, I am not excited about packing and moving.  In fact–I dread the process because I had to repeat it way too many times to even fess up to tell you.  It is tragic, really. If you found out, you would be mourning and crying with me.  But, I am sucking up the bad to enjoy the good–we got the house that we love, love, love!  I promise you a tour once we are moved in…even if it is not perfectly unpacked and picture ready.
(our dream team–amazing ladies–our realtor, Christine Schott next to Hubby and our lender, Kristi Barber, next to me. they helped to make our dream come reality)
The good news (for me) is that we are moving only 10 minutes from where we live now, which means that I do not have to move everything in one day.  I can take my sweet time forgetting things and coming back to get them anytime I wish–I would be coming back to the place where we are loved and welcomed.  So, while normally I would be totally packed by now, I am taking my sweet time.
For the next couple of days I will be unpacking (slowly…although with my personality I do not fully comprehend the meaning of that word), cleaning and becoming the queen of my castle.
I have high hopes once we are settled in.  I now have an amazing kitchen and expect the level of my creativity (much like my IQ) go up.  So, raise your eyes to heaven and hope with me, because you will benefit from it.
I already have a deep seated challenge, which I will be taking on personally, brewing on the inside of me.  I will be inviting you to join in.  While I cannot give away any details at this time, I'll tell you what I'm calling it–EAT, DRINK, SLEEP! Now, if you think you know what I mean by eat, go ahead and leave a comment.  If you are spot on, you will get a sweet bonus when it's time for the challenge.
Meanwhile, so you are not missing out on any deliciousness that is good for your bod, here are 5 Easy Gluten Free Recipes you and your family can love and enjoy. These will be especially great for gluten free foodies.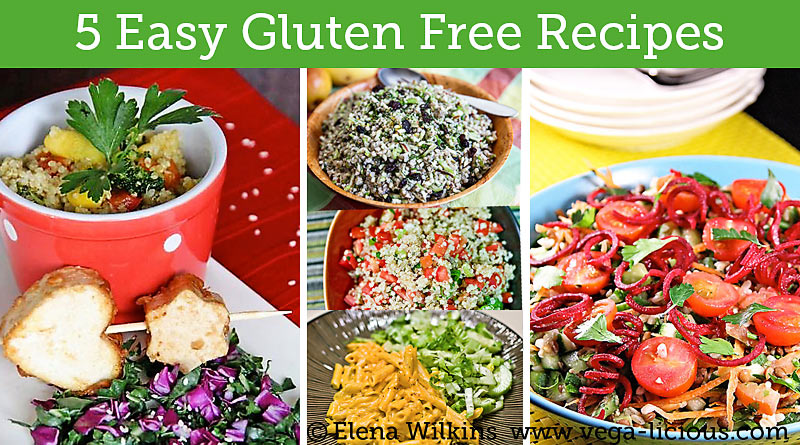 Yields 4 servings and takes only 10 minutes to prep. Add 20 minutes for cooking quinoa and you have a nutrition packed meal that is very rich in iron!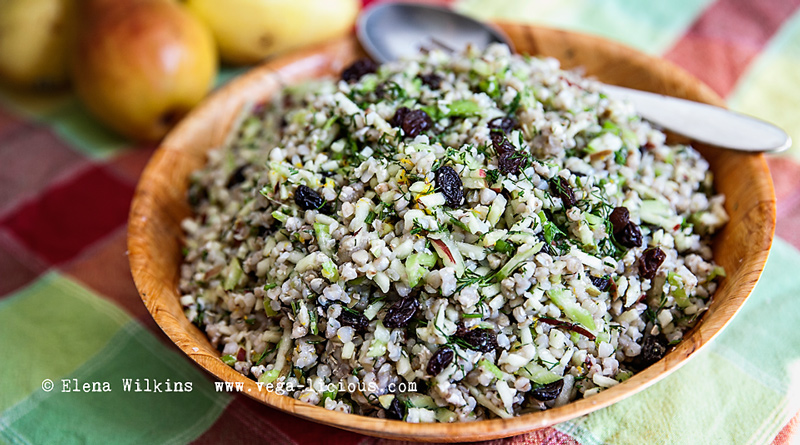 Yields 6 servings, also takes only about 25-30 minutes to make, and (I'm afraid I'm gonna say this at least 3 more times) is filled to the brims with nutrition–the kind that promotes your health, lowers cholesterol and fights fat.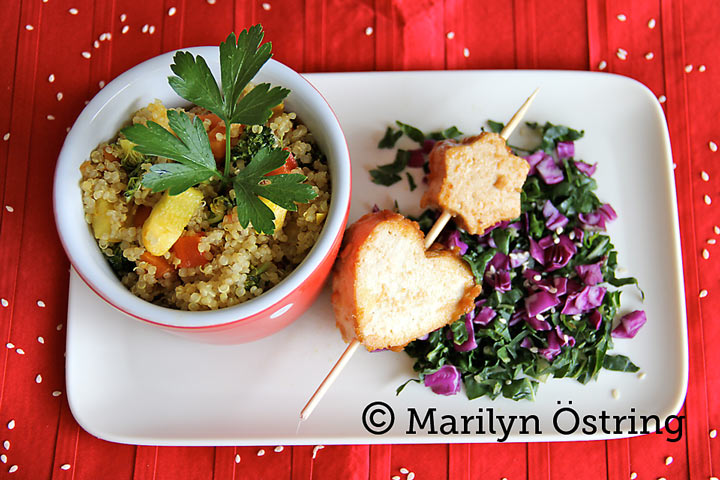 Fried rice that is not fried and that is not made with rice.  Sounds confusing, but it's worth the confusion, because kids love this one! This recipe will feed a family of four, or, give you extra few servings to enjoy for a couple of days.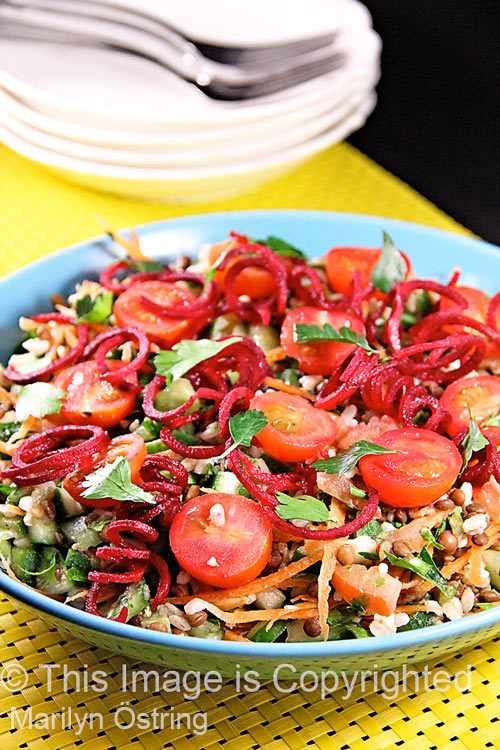 This recipe uses real rice, and is full of surprises for your taste buds.   It is a colorful, nutrient-packed Tabbouleh salad that is great on its own or accompanied by felafel, Lebanese dip (Hummus or Baba Ganoush), and/or baked sweet potato and steamed broccoli.
And, lastly, while vegan and addicting, it is slightly naughty because it has veg cheese in it.  It is perfect for an occasional "I need comfort food and want to be spoiled" time.
I am not bragging, but "ever" is pretty much accurate.  I've tried packaged vegan mac'n'cheeses, I've tried restaurant made vegan mac'n'cheese, but they all fell a tad short for me and my family.  This one has been a hit for many years and among many people.  And…it is gluten free!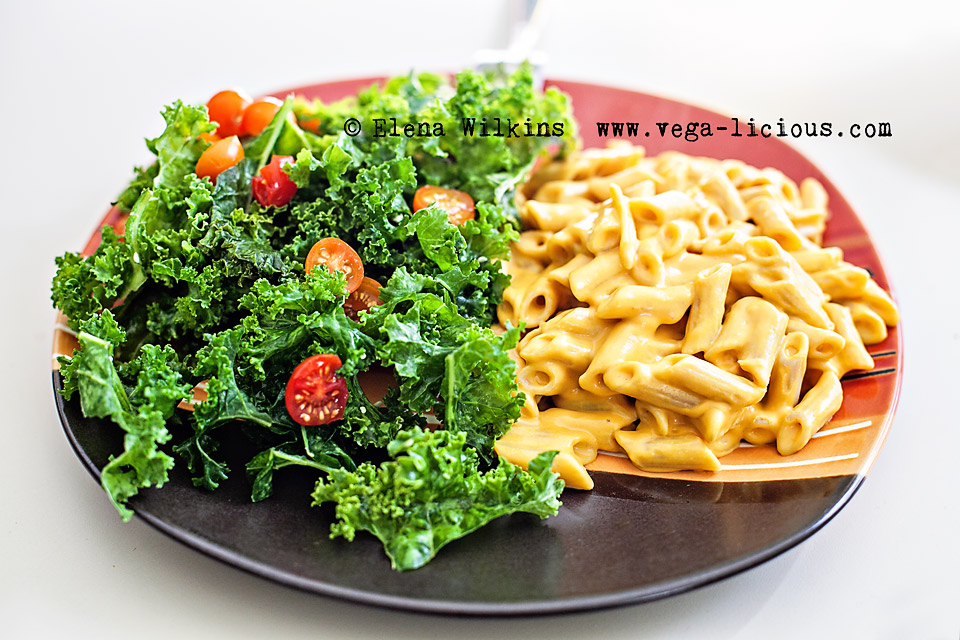 There you have it! My favorite 5. I hope you enjoy them as much as we (and I am not refering to myself as "we" :)) enjoyed creating them.